150th anniversary of Anson Croman and the 20th Michigan at the 1863 siege of Vicksburg
July 3, 2013 § Leave a comment
Cizewski, Lovetere, Musbach, & Robinson Families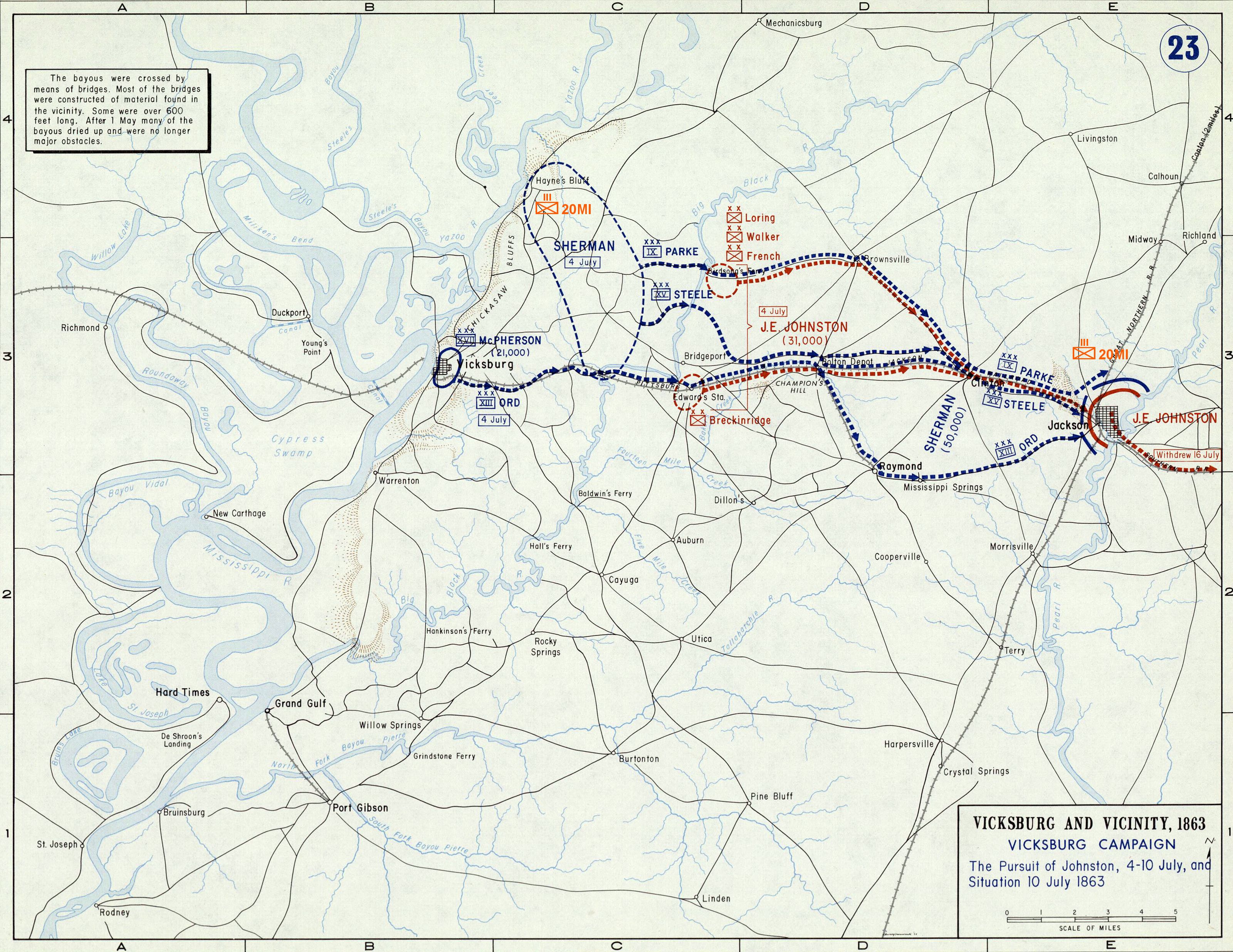 Map of the campaign at Vicksburg and Jackson, Mississippi (Click for larger image.)
Regiment symbol north of Vicksburg above "Sherman": Approximate location of the 20th Michigan from early June to the fall of Vicksburg on July 4, 1863.
Regiment symbol north of Jackson: Approximate location of the 20th Michigan during the assault and recapture of Jackson, Mississippi on July 17, 1863.
Public domain map from the U.S. Military Academy.
150 years ago on June 4, 1863, Anson Croman and the 20th Michigan were ordered to leave Kentucky and join General Grant at Vicksburg, Mississippi.
On arrival the 20th Michigan was deployed north of Vicksburg under General Sherman's command.  The main Union forces  had surrounded Vicksburg. General Sherman's forces were protecting their flanks from Confederate General Joe Johnston's forces.
On July 4, the day after the Confederates were defeated at Gettysburg, Pennsylvania, Vicksburg surrendered.
Immediately afterward the Union army including the…
View original post 261 more words