Second day at Fredericksburg, December 13, 1862: 150th anniversary of Anson Croman's and the 20th Michigan's first battle
December 13, 2012 § Leave a comment
Cizewski, Lovetere, Musbach, & Robinson Families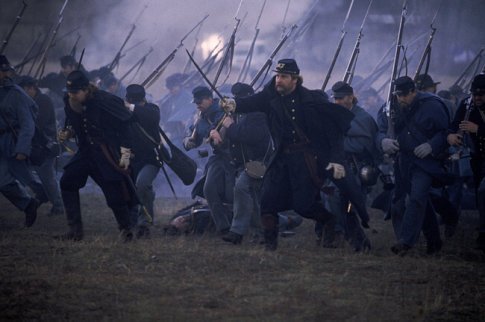 The charge of the 20th Maine led by Lt. Col. Joshua Chamberlain (played by Jeff Daniels). Still from movie "Gods and Generals".The 20th Michigan was to far the right out of this scene.Fair use of image © Warner Brothers
On December 13, 1862, the Union assaulted Confederate positions. The major assault was west of of Fredericksburg and a smaller assault was made in the woods south of Fredericksburg.
Anson Croman's and the 20th Michigan's remained in positions between the two Union assaults. 
They were not were not ordered to join either assault and suffered no casualties on December 13.
The 20th Michigan withdrew across the Rappahannock River on the night of December 15-16, 1862. One member of the 20th Michigan was wounded during the withdrawal.
---
For more information:
Visitor Guide to Fredericksburg's 2012 Sesquicentennial Commemoration by the National Park Service
The 150th Anniversary of The Battle of Fredericksburg "Fire on the…
View original post 85 more words